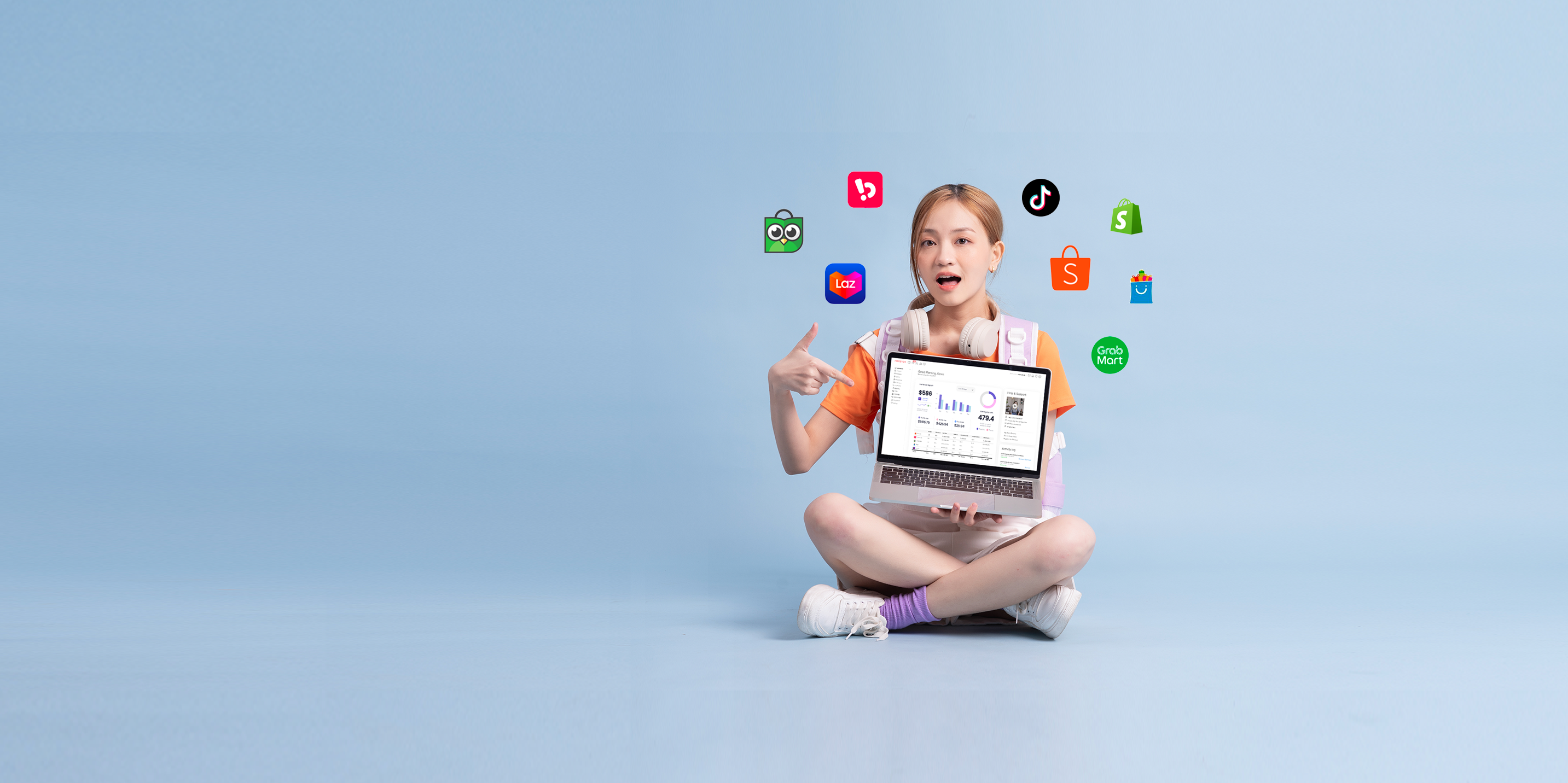 Multichannel

selling made easy
We help you sell more, to all channels. Listing, update stock, price and process order. Do in minutes what you currently do in hours. All in one place.
or Login→
Trusted

by top brands, retailers and online sellers
Whether you're a small start-up or a large enterprise, our solutions are tailored to meet your unique needs and help you reach your goals
and many more
---
Everything you need to grow your multi-channel business
Products that connect every side of your business from inventory, fulfill order, product management, warehousing, customer support, analytics, and payment reconciliation.
Forstok Omnichannel
Manage your products, listing, stock, prices and full order all-in-one easy to use dashboard
Forstok Analytics
Integrated E-commerce Analytic Solution
Data insights to drive your business. Track sales, product performance and customers.
Learn More →
Forstok Chat
Manage customers chat on every Marketplace in one place. It can be access from your mobile web.
Forstok POS
Effortlessly sell both offline and online with integrated stock, a seamless Omnichannel solution.
Forstok WMS
WMS app allows efficient picking and packing using your device and supported barcode scanner.
Forstok Seller API
Open API made for developers
Build application on top of Forstok Platform and connect your application through powerful APIs.
Learn More →
---
Integration partners
Sell more product on all Marketplaces, E-commerce Platform and Point-of-Sale
---
Why Forstok?
Increase revenue by selling more products in more channels with the least effort, time and cost.
Centralize inventory and operations in one system.
Remove manual entry. Automate inventory sync across channels.
Streamline order management and fulfillment.
Real-time reporting, Multi-channel revenue growth.
PT. Forstok Teknologi Indonesia
18 Office Park LT 10 unit A Jl. TB Simatupang No. 18, Jakarta Selatan. DKI Jakarta. 12520.
Copyright © 2023 PT. Forstok Teknologi Indonesia. All rights reserved.